New driver incentives starting in January
---
Post Date - Jan 26, 2022
At Montgomery Transport, we're proud to offer an atmosphere where our drivers can grow and thrive with a pay and benefits package that was built for their success. Our flatbed drivers are confident in the support we offer and know we are constantly looking for ways to impact their lives and fatten their wallets through our generous pay and incentive programs. With that said, we're excited to announce another HUGE update for January that will allow our drivers to take home more cash than ever.

Get ready to make the switch to Montgomery! This pay plan will have you chasing the #MTMoneyTeam!
New Path to Success Pay
Our Path to Success pay gives our new OTR and dedicated drivers a $5,000 bonus, plus mileage pay during their first 120 days! This replaces our previous sign-on bonus program and increases what drivers earn during their first four months at Montgomery. This program pays out $1,500 for the first and second weeks, $1,000 after 90 days and an additional $1,000 after 120 days. Along with this program, we've also increased our training pay. ETP training program drivers can earn up to $3,600 plus mileage pay after training is complete. This pays out at $1,300 for each of the first two weeks, and $500 each at the 90- and 120-day marks.


Increased Weekly Minimum Pay
Drivers are now eligible for our weekly minimum pay after 30 days at Montgomery instead of one year! We have also increased our weekly minimum pay amounts to $1,200 for drivers who are with us from 30 days - 2 years and $1,300 for 2 years and greater.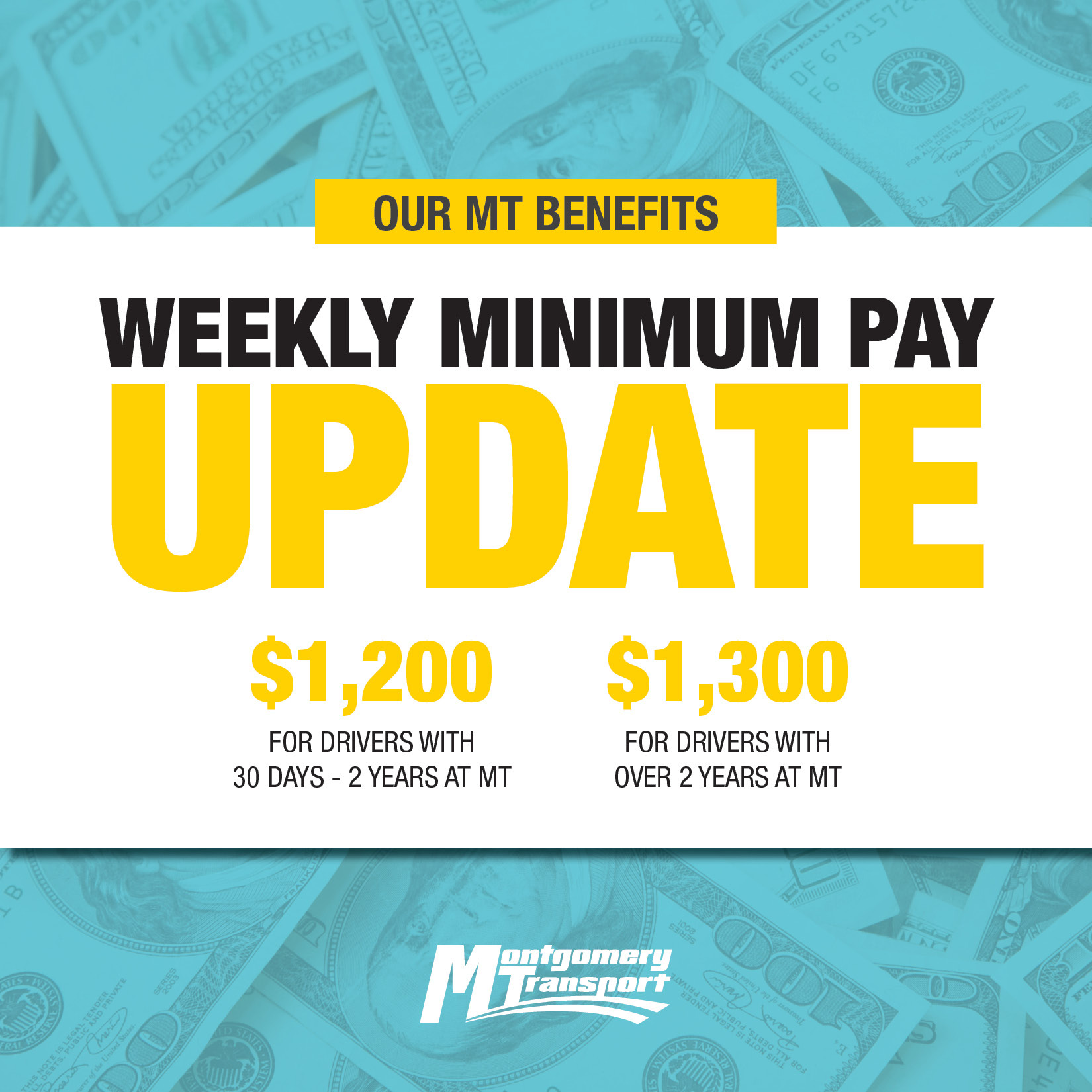 Refreshed $10k Referral Bonus
We've also revamped how our referral bonus program is set up. This program will now be paid out faster than before with drivers earning $3,500 in their first 90 days with the remainder paid in 24 months. New recruits will receive $1,500 after they deliver their first load, $1,000 each at 30 and 90 days, and $270.83 paid out monthly until the driver's 24th month working at Montgomery.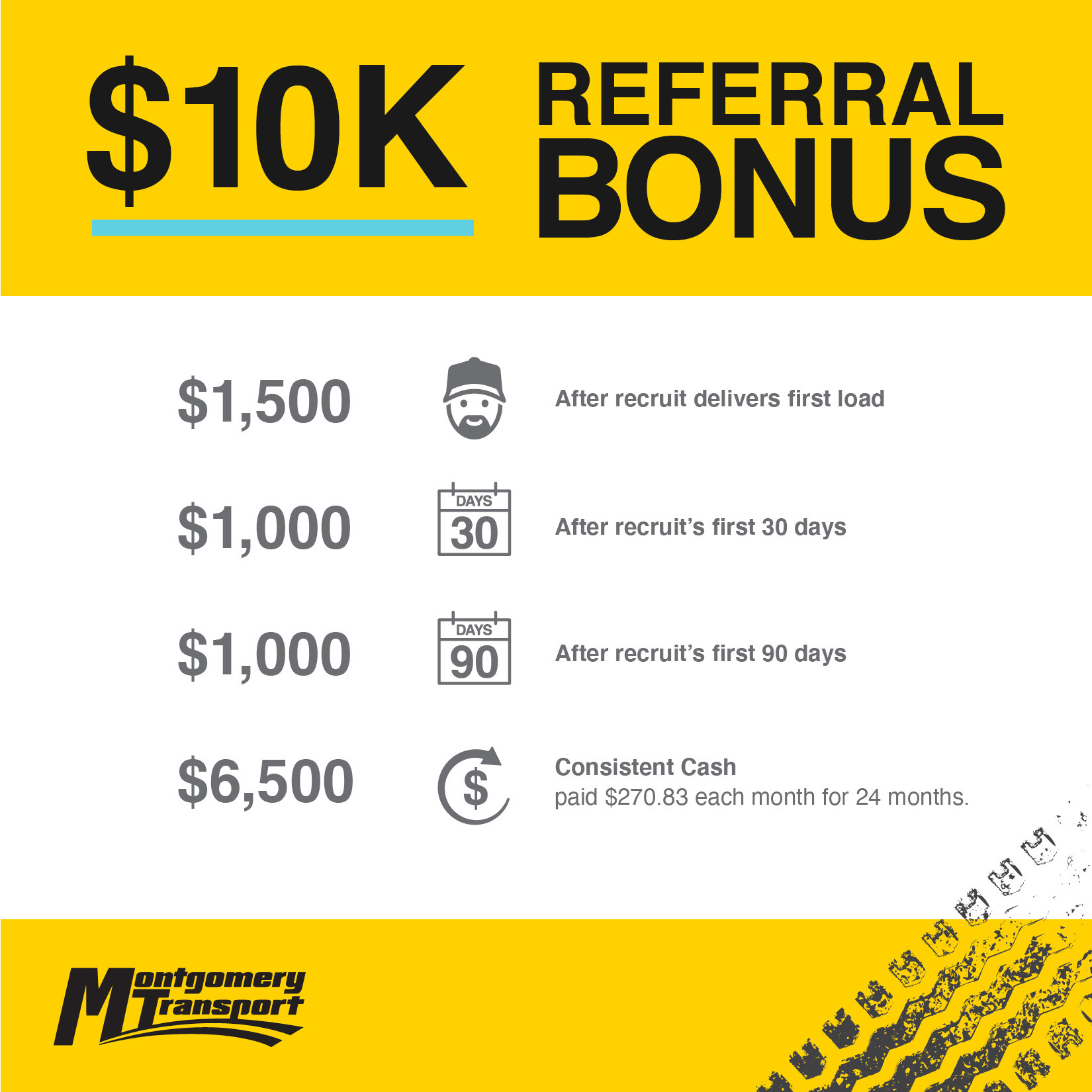 We hope you're as excited about our updated pay and incentive programs as we are. If you're ready to join the #MTMoneyTeam or want more information about Montgomery, reach out to a recruiter today!