Montgomery Transport pulls out all the stops for NTDAW
---
Post Date - Oct 11, 2022
For National Truck Driver Appreciation Week (NTDAW) in September, we went all out to show our drivers how much they're valued with a weeklong celebration featuring food, games, prizes and gifts.
First, we want to send out a huge thank you for the dedication, hard work and commitment to safety and service all of our Montgomery truck drivers have. Without you, our business stops! If you haven't seen our thank you video, watch it here! We also appreciate all our sponsors who helped make our NTDAW so fun and enabled us to show our drivers some well-deserved love. Check out the full list of our sponsors and more pictures on our NTDAW 2022 page.
One of the best parts of the week was our big fiesta-themed celebration on site Thursday, Sept. 15th sponsored by our friends at Truckworx. The party featured additional prize raffles, corn hole games, music and laughs, but we really enjoyed the Taco Mama buffet of delicious Mexican food and fixin's.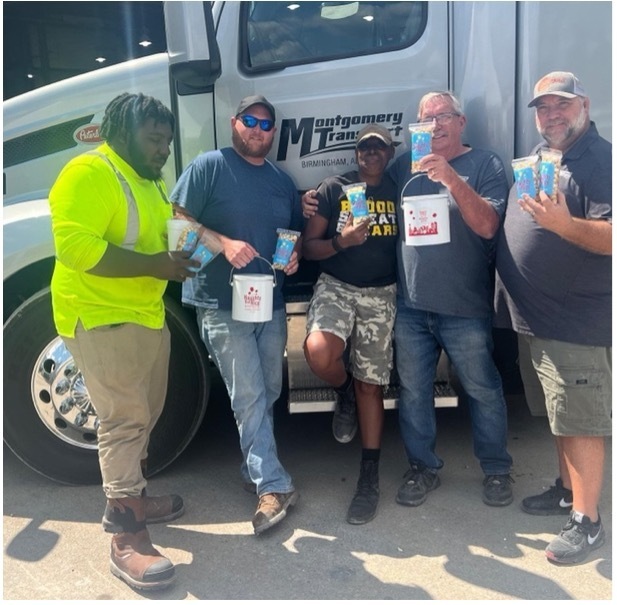 As well as our sweet treat on Friday, Sept 16th from Naughty But Nice Kettle Corn Co.!
Also, a big thank you goes to Fontaine Trailer Company as the sponsor of our awesome t-shirt this year, and Dobbs Peterbilt for sponsoring our cool hats!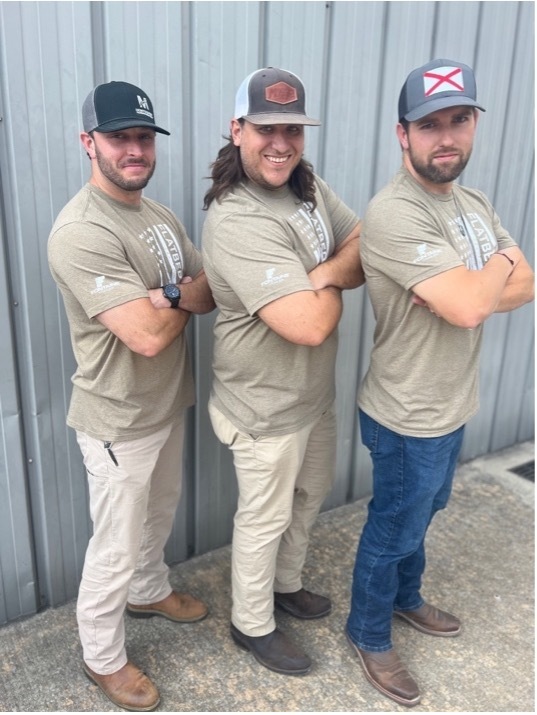 Lastly, let's talk about the amazing prizes we gave away to some lucky drivers! Here are the prizes and winners for each day:
Day 1 (Sept. 12)
Ninja Foodi — JONKE
Apple TV — POORO
Trail camera – COHZA
Chargeable flashlight — STRER
Cup phone – STAJA
Safety bundle – BRYJA
Conversion Interactive Agency Eddie Bauer jacket – BROJA
Day 2 (Sept. 13)
Fitbit Versa – RUSDA
Yeti Rambler -- PFLMA
Yeti cooler – SHEKE
$100 Visa gift card – POWWI
Travel stove – VOIJE
HotLogic meal warmer – THOBO
Montgomery Transport Nike Polo – CHEST
Rand McNally Trucker's Atlas – DUNEV
Conversion Interactive Agency Eddie Bauer jacket – PERAN
Day 3 (Sept. 14)
Yeti Hopper back flip – COXMA
Safety bundle – BILLE
Massage gun – FRIBE
Microwave oven – RINMA
BlueParrott noise cancelling headphones – ROBAL
Sleeping bag and MT camp chair – JACED
Branded hoodie – LONDO
$100 Omaha Steak gift card – HORJO
Day 4 (Sept. 15)
Nintendo Switch – COLGA
BlueParrott noise cancelling headphones – MONDA
Travel workout equipment -- ENGJO
Fishing pole – JOHGA
Tactical duffle – MCCCO
Branded safety jacket – WINJE
Roku streaming stick – LOPME
$100 Omaha Steak gift card – PEMDO
Day 5 (Sept. 16)
Blackstone grill – TOLRI
LG UHD 55" TV – FLOJA
Costa sunglasses – GARDA
Adjustable dumbbells – JENMA
BlueParrott noise cancelling headphones – ATKES
Branded Carhartt jacket – JENRI
Branded Eddie Bauer jacket – CALROG
Peterbilt floormats – YOUCO
$100 Omaha Steak gift card – WILDEJ