Hours of service refresher: Focus on proper planning
---
Post Date - Sep 30, 2022
Hours of Service or HOS regulations are in place to keep sleepy or fatigued drivers off the road by capping the number of hours a driver can operate the truck in any given duty cycle. This is to make sure truck drivers have enough time to rest, eat, sleep, and get refreshed before they get back on the road. We know that opinions about HOS vary across the industry, but since they are here to stay, we've put together some reminders to help avoid violations and keep safety scores high.
Overview of HOS Rules and Exceptions
As a CDL-A driver, you should know the fundamentals of the HOS rules by heart, as well as upcoming rule changes. Here are some to keep in mind:
The 14-hour rule (can be extended to 16 during adverse conditions)
In interstate commerce, drivers for property carriers have a 14-hour window in which to complete their driving. Once 14 hours are up, the driver must take 10 consecutive hours off-duty.
The 7/8 consecutive day limits
A driver may not drive after 60 hours on duty in seven consecutive days for carriers who do not operate every day of the week, or 70 hours on duty in eight consecutive days for carriers who do operate every day of the week.
The 34-hour restart rule
A driver can "restart" the seven or eight consecutive day limit if they take 34 or more consecutive hours off-duty, allowing new driving time to begin.
The 30-Minute Rest Break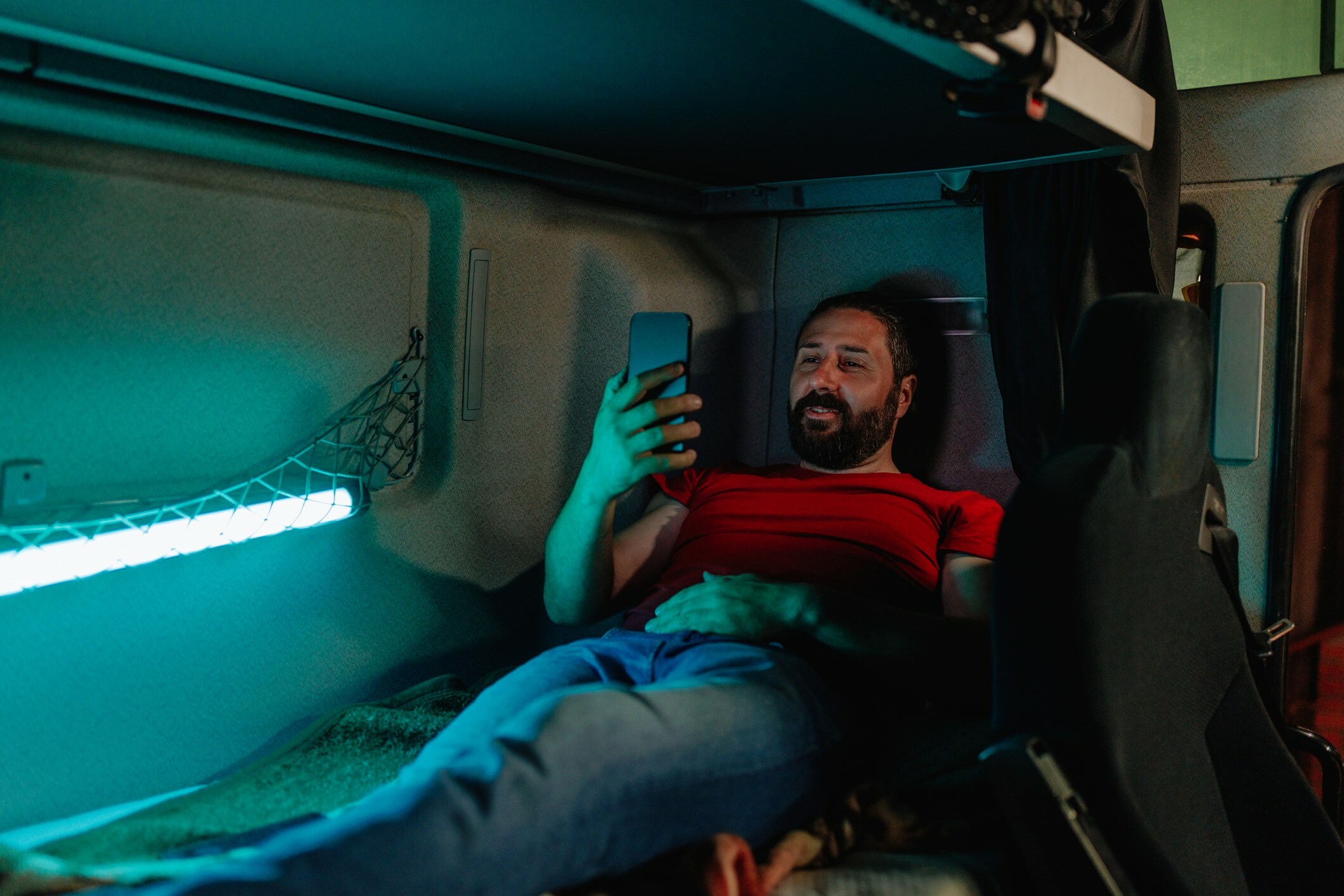 Drivers must take a 30-minute rest break before eight hours of driving time. The rest break may be taken while performing on-duty/not driving tasks (such as fueling or loading).
The Sleeper Berth Exception
The sleeper berth exception requires drivers to spend seven hours in the sleeper berth. Drivers may spend the balance of the required ten-plus consecutive hours off-duty inside or outside of the berth. For example, a driver may choose a seven/three split. Neither time period counts against the driver's 14-hour driving window, with the intent that drivers do not feel tempted to speed or operate unsafely as the end of their workday approaches.
The Adverse Road Conditions Exception
Drivers who encounter adverse road conditions may extend their driving time by two hours, from 11 hours to 13. Drivers may also extend the 14-hour driving window by two hours, to 16 hours for the same reason. This exception allows drivers nearing the end of their workday to have time to proceed slowly or find a safe location to park.
FMCSA defines "adverse road conditions" as weather-related issues, accidents, road closures or extreme traffic – but all must be unforeseen to qualify.
The Emergency Conditions Exception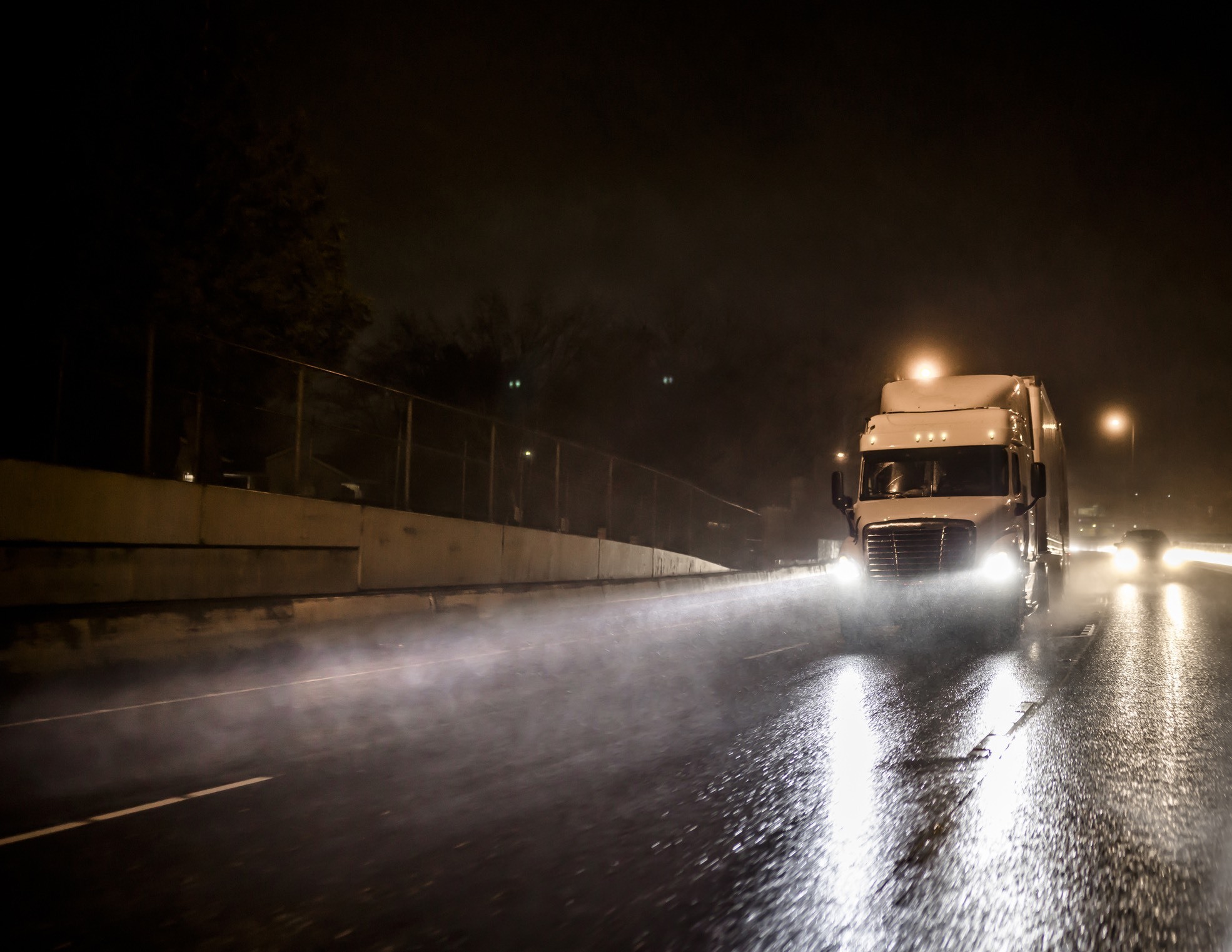 Federal and state governments can lift some or all of the hours-of-service restrictions during emergencies, such as fires, floods, hurricanes or tropical storms, by formally declaring a state of emergency. These emergencies often cause road closures and detours, so the HOS relief granted may be paired with operational limitations.
The federal hours of service rules have changed considerably over time and continue to be adjusted so it's important to plan ahead and stay informed. Montgomery Transport is committed to driver safety and to keeping drivers informed regarding any changes that may affect HOS operations and compliance.
Truck Inspections
Truck inspections commonly occur at weigh stations and roadside inspection sites, but not every truck gets inspected. Why is that? One contributing factor is first impressions. State enforcement agencies have broad discretion over which trucks to inspect. Often, the officer will make a decision based on their first impression of the truck and the driver.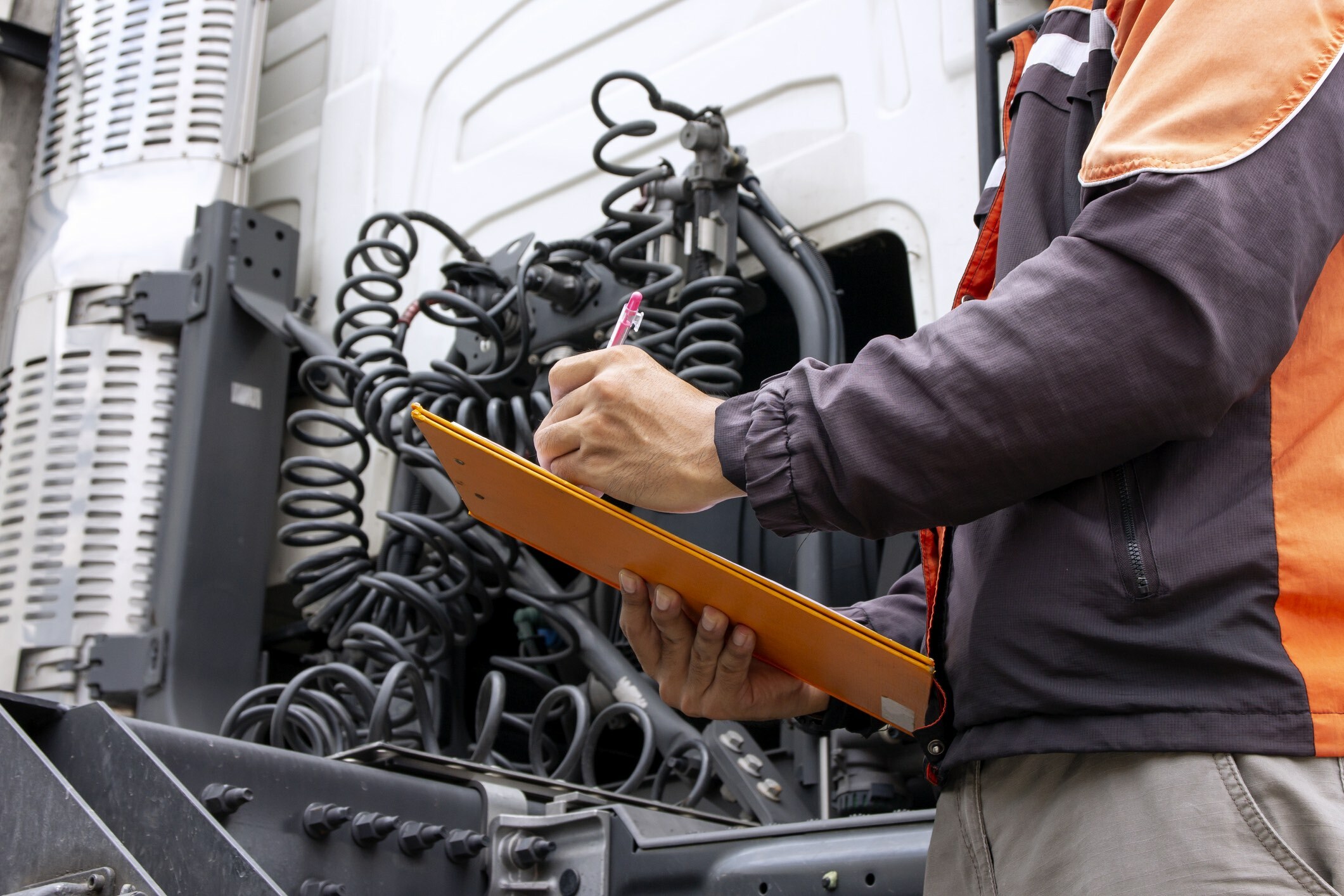 Visible mechanical problems will almost always get a truck pulled in for a thorough inspection. A torn mudflap or missing clearance light may not seem like a big safety issue, but it can cause an inspector to wonder what else may be wrong with the truck.
Unusual or suspicious driver behavior is another trigger for immediate enforcement action. Law enforcement will notice the driver who, when approaching a weigh station or roadside site, appears to be scrambling to get his paperwork in order. You can be sure that truck will be pulled in and the driver's credentials, permits and bills of lading will receive a thorough review.
What to do: Make sure your truck looks well maintained with no obvious, visible issues. Also, have your paperwork in order and easily accessible so you do not give the impression that you're disorganized or ill prepared for an inspection.
Careful planning
HOS management requires careful planning of routes and available rest areas, with continual feedback and sharing of what works and what doesn't. At Montgomery Transport, we work to anticipate the unexpected on the highway and provide clear communication to our drivers on what should be done in those situations. Communication is a two-way street so to avoid violations, be sure to report any issues that could present an HOS issue.
What to do:
Report any vehicle problems from the road so maintenance can plan repairs, dispatch can make adjustments, and you can take rest breaks.
If you do receive any violations or warnings, let us know immediately so we can intervene as needed and avoid any unnecessary delays.
Report any difficulties with routes, parking or rest areas or any newfound parking or rest areas so we can make adjustments and other Montgomery drivers can utilize improvements. This also goes for telling us about problems at customer facilities that might affect your HOS.
If you get sick or unexpectedly fatigued, head to a safe location to stop and let us know what's going on.
Accurate recordkeeping
While electronic logging devices (ELDs) are the principle means of HOS recordkeeping, compliance is improved and violations are avoided when drivers take the following steps in ELD operation:
Understand how to complete accurate paper logs if the ELD malfunctions.
Stay current on how changes in HOS rules are to be entered on record of duty status or RODS.
Understand how to log on, log off, transfer HOS data to safety officials, change modes of operation such as on-duty to off-duty, and how to edit HOS records and annotate entries.
Be well-versed in how to transfer, display or print HOS data for safety officials. Enforcement officers take note of drivers who have difficulties in data transfer
and look more closely at their HOS records.
Drivers are required to have the operating manual for their ELD in the truck for easy reference.
What to do:
Take care to enter the right ELD mode. Enforcement officers will question vehicle movements during "off-duty" time. Drivers can edit mistakes, with explanatory annotations, but your HOS compliance is improved by getting it right the first time.
When conducting the required en route vehicle inspection (after three hours or 150 miles), enter the "on-duty/not driving" mode on the ELD and annotate the reason. Enforcement officials will check that the inspection was conducted, while the correct ELD mode will protect valuable driving time.
If you need to use "personal conveyance," do so only after receiving permission from Safety and Operations. Drivers are allowed to move their truck while in the "off-duty" ELD mode, but only for personal reasons -- travel to lodging, restaurants, entertainment, commuting between home and the terminal or work site, or from a shipper or receiver location to reach the nearest, safe rest location.
Be sure you have the operating manual for your ELD in the truck to avoid a violation.
When in doubt of what to do, you should contact your carrier and discuss the HOS situation.
Does your carrier put your safety first? It is a top priority for Montgomery Transport so If you're looking to work with a carrier that looks out for you, connect with Montgomery Transport today!